Decorating your new outside home office
The garden office is the ideal solution for home working. Enabling you to have a quiet, productive space with a clear view of the outdoors for a bit of inspiration.
Once your space is up and ready for decorating, you might be tempted to start filling it with lots of office furniture and accessories. However, you may be in danger of running out of space without some careful thought. To get you started, here are a few ideas to help you decorate your new outside home office.
Bring the garden into your office
You could decorate the walls with botanic wallpaper or paint natural scenery on your walls to capitalize on your outside location. The cost to paint a room of this size should be inexpensive, and wallpapering isn't too costly either. Although this will depend on how much you spend on your rolls of paper.
The addition of plants is another good way of bringing the outside in. Large pots on the floor will take up space, so you may look at hanging plant pots from the ceiling, using tiered plant stands or incorporating some shelving for your greenery.
Customized furniture
Having a good-sized desk and making the most of your small space could be tricky, so customizing furniture may be a good idea for your garden office. One of the simplest ideas is to have a desk you can fold down against the wall when not in use. You could make this yourself with some wood, hinges and a couple of brackets, so it doesn't need to be expensive.
You may prefer to customize a desk to fit into the shape of your office. Alternatively, a ready-made, compact desk could work, but this could limit your surface space.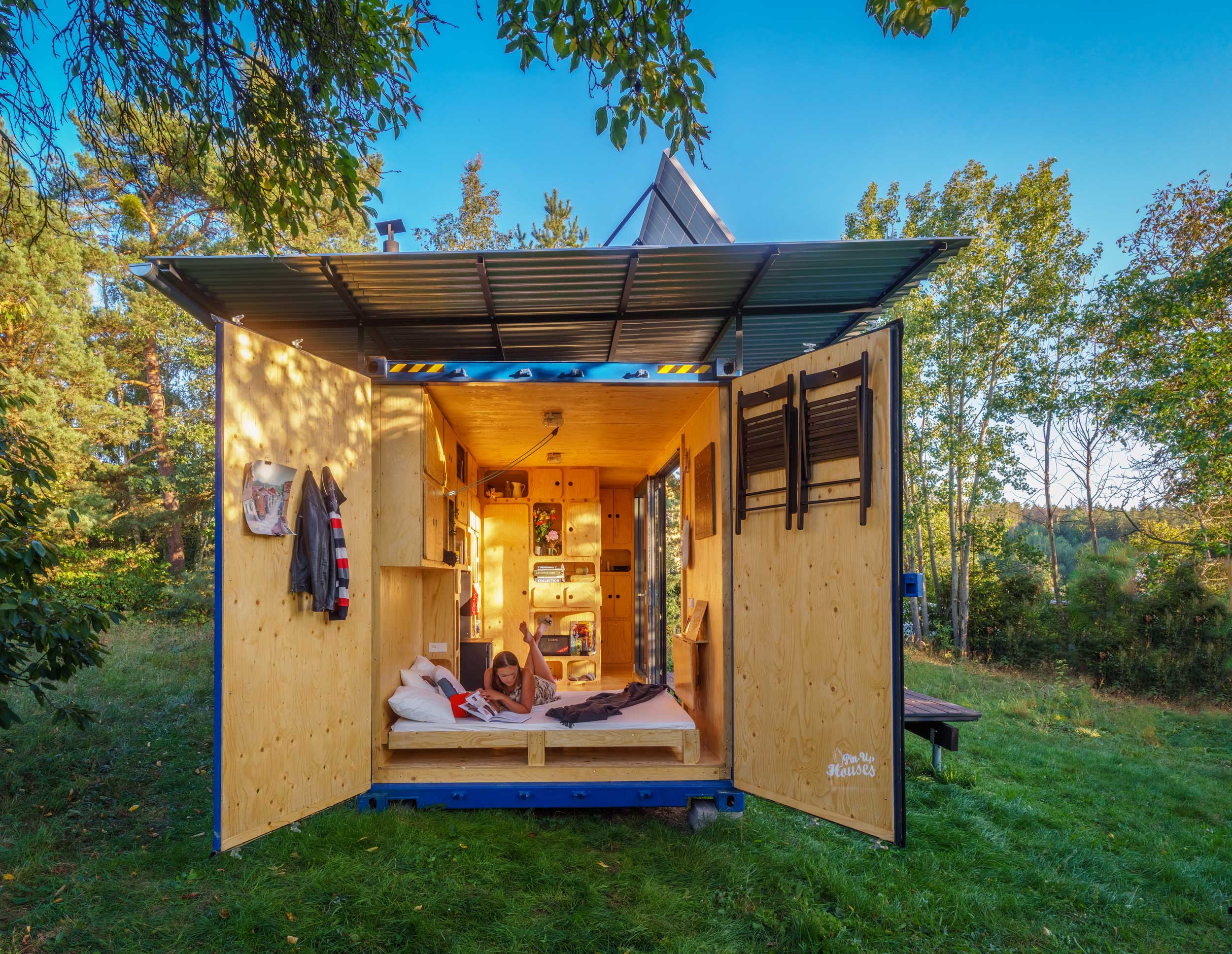 Decorating your office with everything you need as well as making it cosy, can take up valuable space.
Pegboards, once reserved for workshops, are now growing in popularity for home offices. Wall-mounted metal grids or wooden boards are perfect for hanging pen holders, plants, and memos above your desk. Keeping everything tidy without needing to use up valuable desk or floor space.
Hooks for hanging storage containers such as wire or woven baskets could be just as useful. Wall-mounted magazine or display racks are another useful alternative. Ideal for storing notebooks and papers. Finally, lighting that clips to shelving could give you a bit of extra brightness without needing a traditional desk or floor lamp.