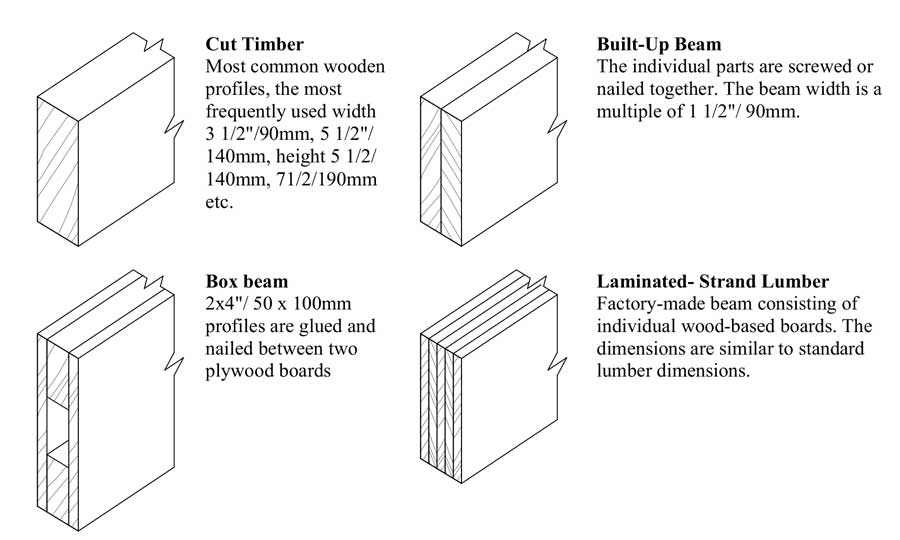 Welcome to the far ahead from the "before you build" section phase. As we have learned which type of timber to buy and then how to store and prepare the timber, it is time to move on to the beams.
Here comes a short introduction on the types of the beams with an overview of which one is advantageous for which case. It might certainly help you to orient yourself in this area and to choose the right type for your tiny house.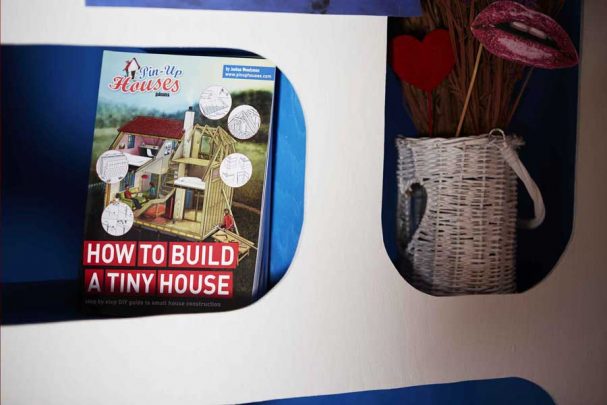 There are many types of floor beams. They differ from the common beams in the table in their increased load-bearing capacity and, thanks to factory processing, their lengths are practically unlimited.
They are various composite beams combining different materials – consider wood / plywood / particle board / laminate / steel etc. Looking onto the sustainable side of the building process, also wood beams from old building demolitions can be recycled and reused.
Cut timber
Most common wooden profiles, the most frequently used width 3 1/2″/90mm, 5 1/2″/140mm, height 5 1/2/140mm, 71/2/190mm, etc.

Built-up beam
The individual parts are screwed or nailed together. The beamwidth is a multiple of 1 1/2″/ 90mm.

Box beam
2×4″/ 50 x 100mm profiles are glued and nailed between two plywood boards.

Laminated-strand lumber
Factory-made beam consisting of individual wood-based boards. The dimensions are similar to standard lumber dimensions.

Adhesively bonded beam
Prepared by gluing wooden components with varying surface finishes – e.g., laminating.

Steel beam
All-steel rolled profile with a much higher load-bearing capacity than timber or wood-based beams. Used wherever large spans are required. Resistant to biological pests.

Laminated-veneer lumber (LVL)
Prepared by laminating veneer layers.

Flitch beam
A steel band between two wooden components significantly increases the load-bearing capacity without substantially enlarging the beam.
Enough theory and ready to get more hands-on?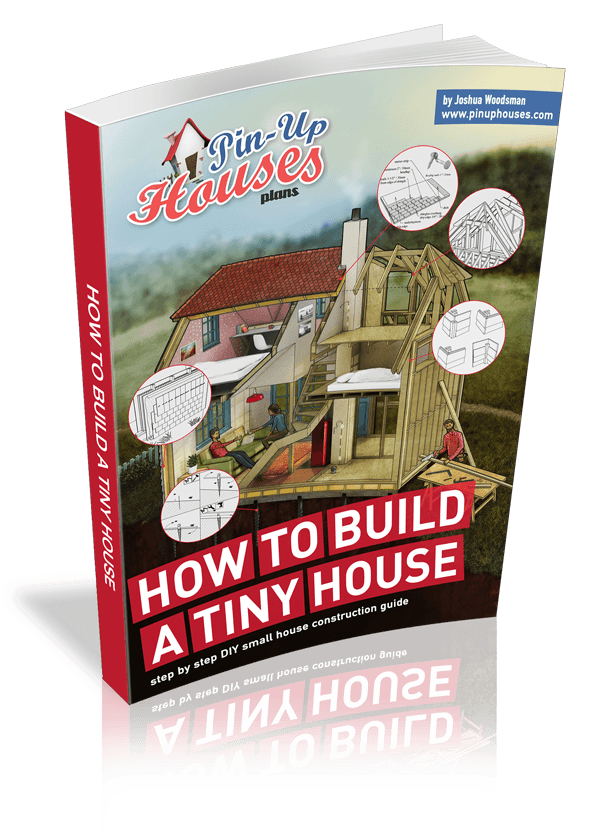 If you would like to do a bit more convincing or preparation, there are few good reasons to build a small house or you can always get your book How to Build a Tiny House and read more from the expert, professional architect Joshua Woodsman.