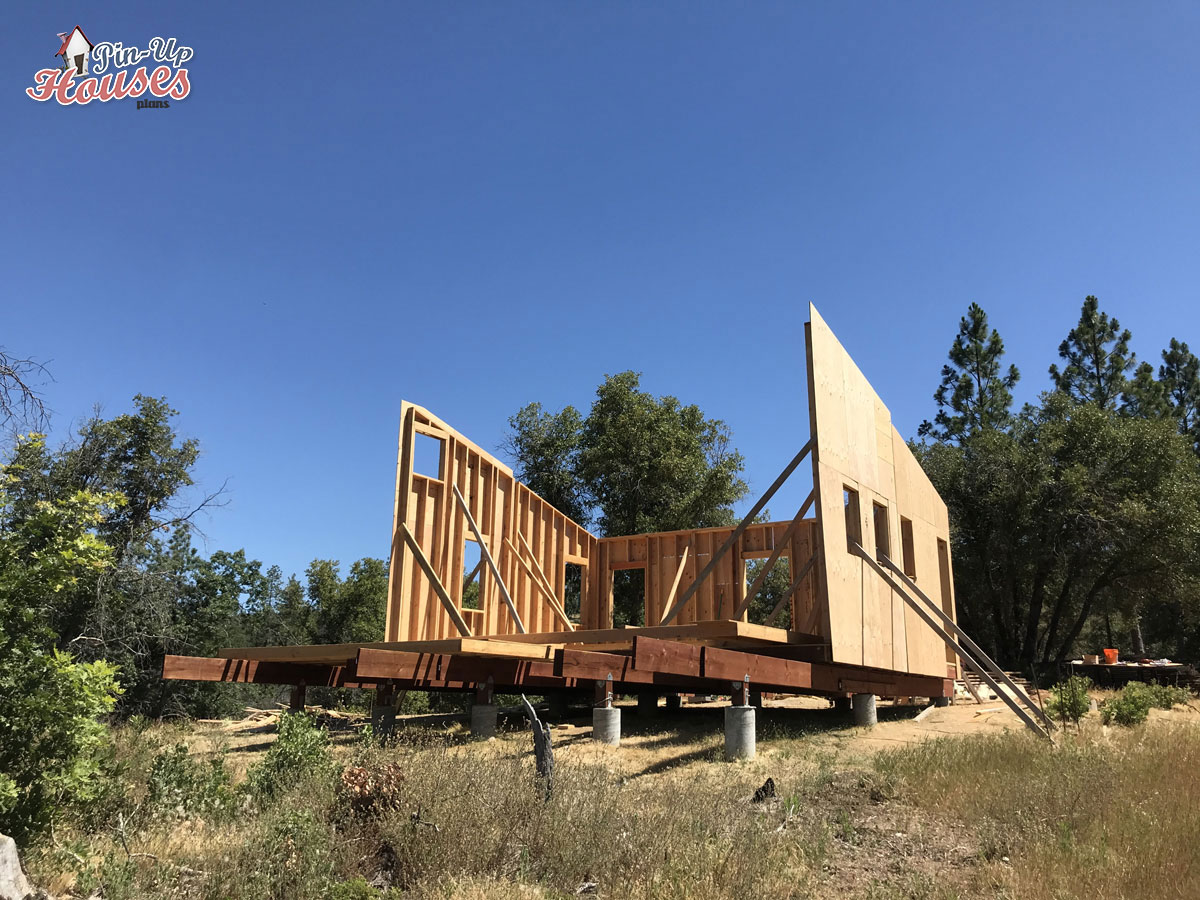 Just like us, many of you are curious how is the upcoming building season developing and here are the good news – we have heard back from Matt and can give you some visual support on how is he doing building his pin-up dream house in California, US.
What exactly has Matt been working on
Matt has proudly presented us with a couple of more and less recent pictures from his construction site and told us more about it. He used plans for the very popular Beach Cottage Marlene with a main social first floor and a sleeping loft upstairs, and ended up making a lot bigger version of it.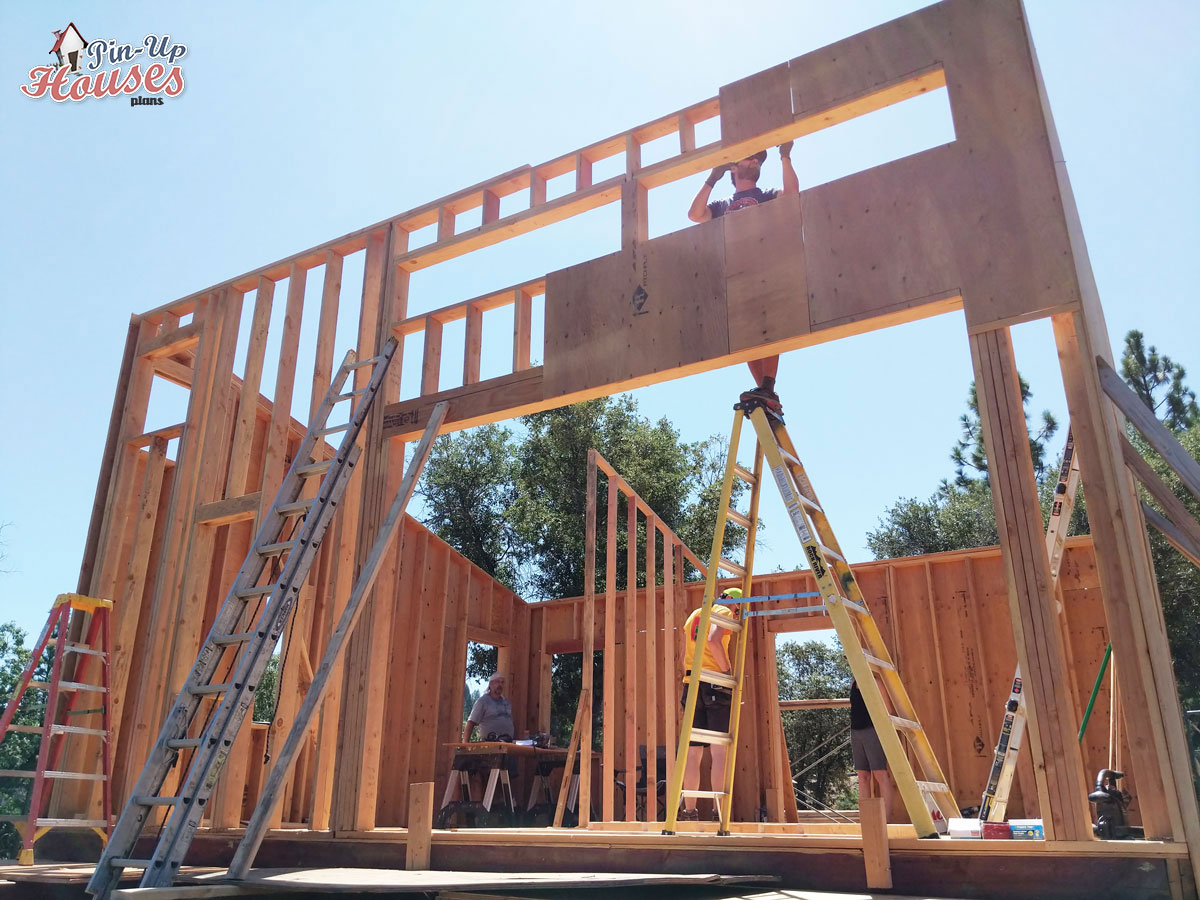 This site is a great example of how much you can customize the former plans and adjust them to your needs. From just the first glance at both the photos and the initial plans, it is pretty obvious Matt opted for a lot more built-up area.
He is sticking to the structure of wooden framing, big openings on one side overlooking the beautiful vast views into the unspoiled nature and a shed roof.
From the construction point of view, notice how is Matt solving the uneven surface with a differently sized concrete footings.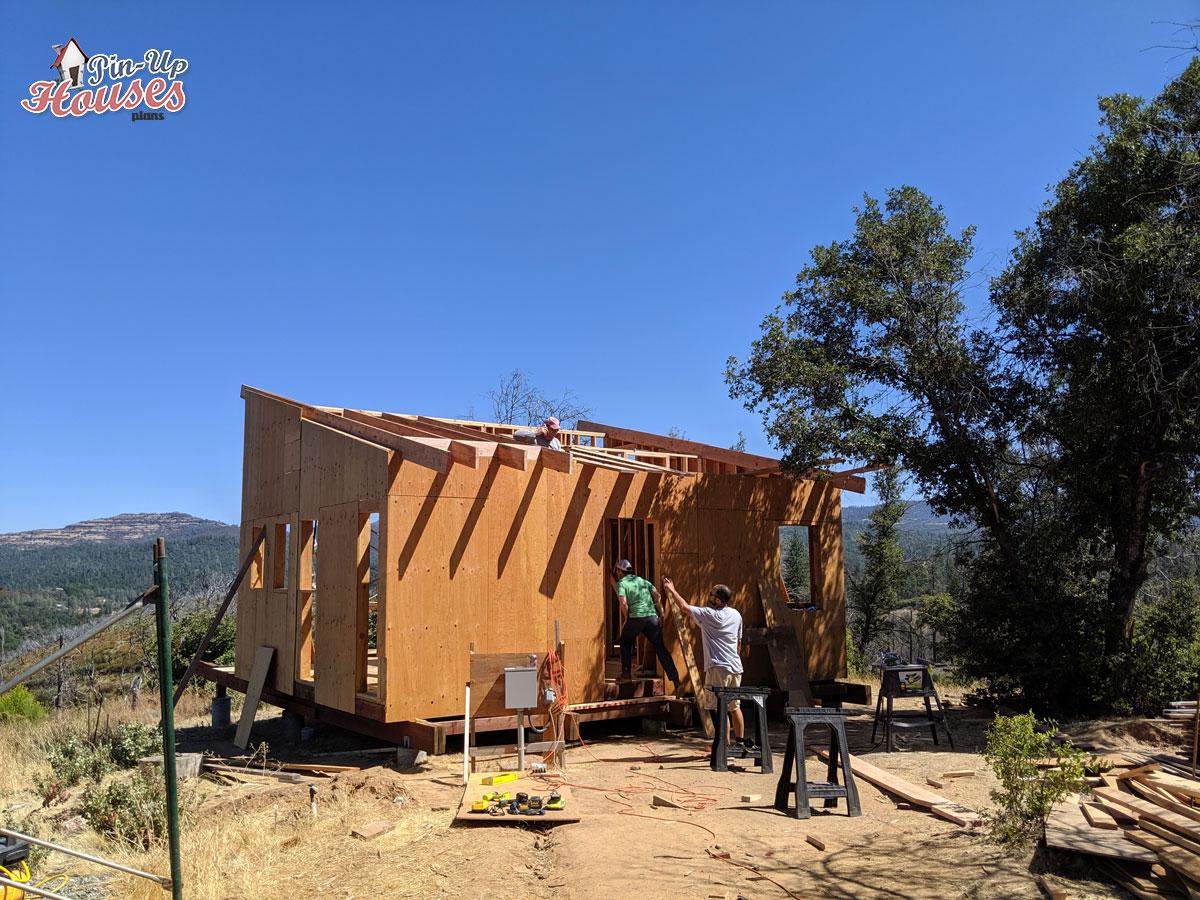 As time goes, Matt and his team of devoted helpers covered the wooden framing with Plywood boards and then, as visible on this photo from the site, wrapped the wall structure in hydro insulation. This membrane is dedicated especially for wooden structured houses and is also quite easy to apply as it goes directly onto the surface of the OSB or plywood.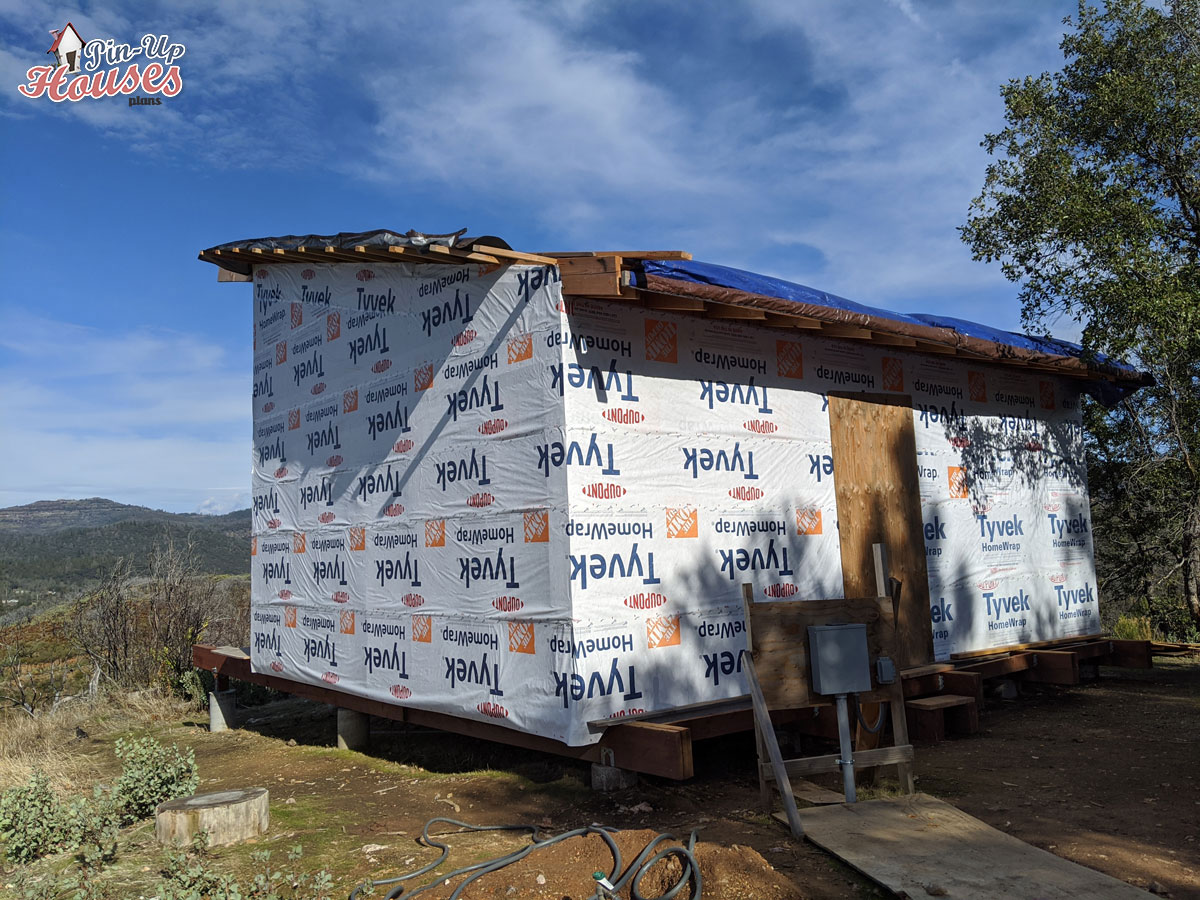 We are thankful that Matt has decided to share his progress with us and hopefully we get more photos from the finishing phase too! Great job so far.
If you're curious about other of our clients' development and successes, you can check out Diana's story or Marc's who has also used the wall framing system.
Enjoy building your pin-up dreams and let us know how has the experience been for you. You can always contact us here, we'll be happy to hear from you!