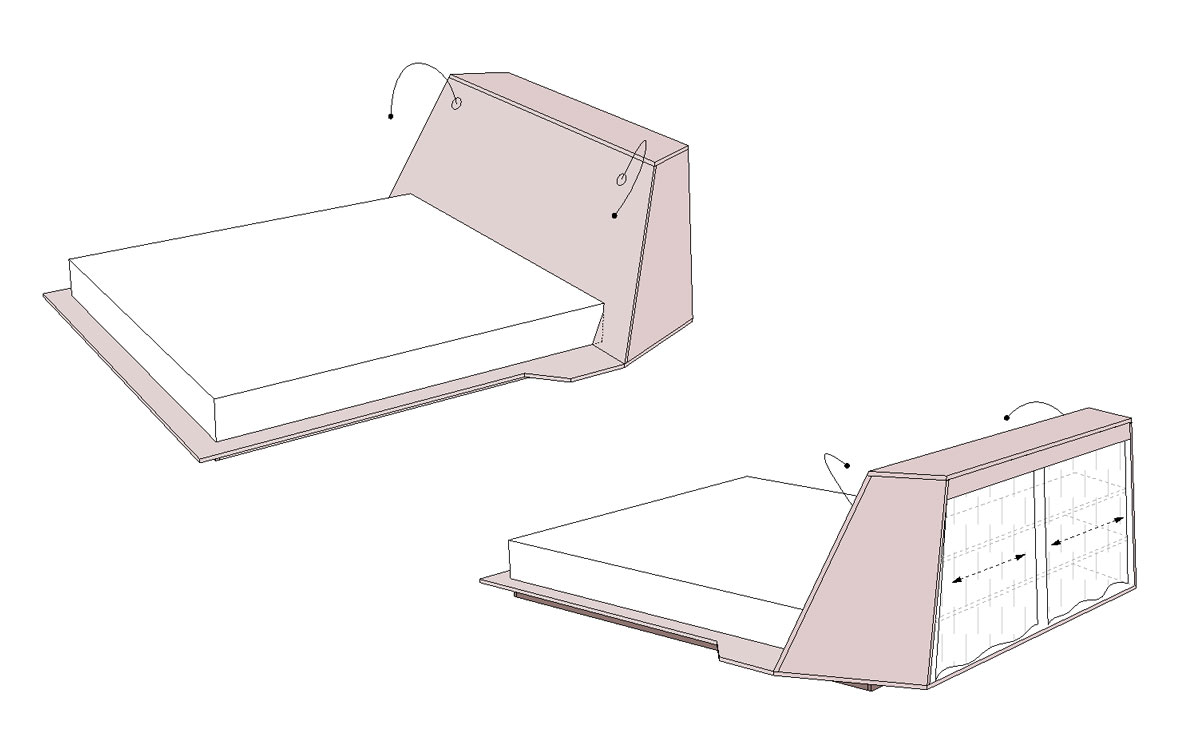 Whether you live in a shared house with a small room, a tiny home, or another home where sleeping space isn't the most generous, it can be all too easy for your bedroom to become cluttered, making it a struggle for you to enjoy a relaxing night of sleep every night. The good news is that there are several things that you can do to make your small sleeping area much more functional and easier to manage. You might be surprised at the options that are available for creating more storage space and functional areas in a small bedroom. Here are some of the best ideas to consider.
High Sleeper Beds:
A high sleeper bed can be an ideal choice for a smaller room, allowing you to take advantage of the floor space below. You can use the space beneath the bed as a desk and seating area for work, a wardrobe, or for many other purposes depending on your individual needs. You can find high sleeper beds for adults since they are becoming increasingly popular today among people who want to make the most of their sleeping space. This mattress size and dimension chart can be used to help you determine which size of bed and mattress will be the best option for you based on the size of your room.
Under-Bed Storage:
If you have enough room for a double or king bed but that leaves you lacking in space elsewhere, under-bed storage can be an ideal way to make a smaller sleeping space much more functional. You can use under-bed storage to keep almost anything stored away neatly, and under-bed dividers and storage boxes are a great way to make it easier to find anything that you need in storage. Ottoman beds are a great idea if you do not have access to both sides of the bed and want to make the most of the floor space, while under-bed storage drawers can be a great way to keep clothing and other items stored neatly.

Wall-Mounted Bedside Shelves:
Instead of adding a bulky bedside table to each side of your bed, consider mounting small shelves on the wall instead to save floor space. This allows you to have somewhere in your room to store your drink, medication, the book you're reading, and a bedside lamp without wasting precious room on the floor.
Headboard Storage:
Headboard storage is another great idea to consider if you want to add more storage space to make your tiny bedroom more functional. You can find headboards to buy with built-in storage or even make your own using pallets if you are feeling creative. A storage headboard with built-in lights can be a great idea if you want to have a reading light in your room but don't have enough space beside your bed for a lamp.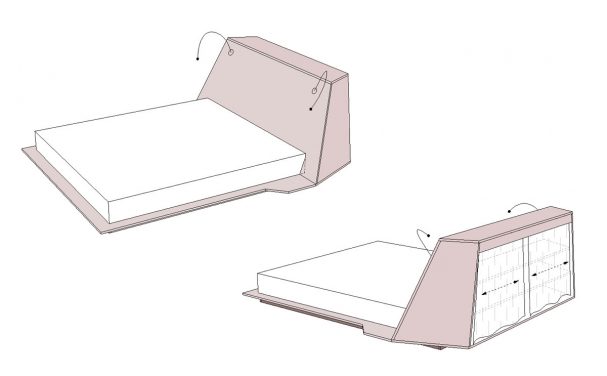 Tall Shelving:
Rather than trying to squeeze everything into the limited floor space in your small bedroom, consider making the most of the vertical space in your room instead with tall shelving. You can use wide and deep shelves to store storage boxes for all kinds of items that you might need to store in your bedroom including nightwear and underwear, toiletries, bed linen, and more, keeping it neatly organized and out of the way to minimize clutter and free up floor space.
If you're dealing with a small sleeping space in your home, there are several things that you can do to make the most of the space available and turn it into a more functional, clutter-free room that you can relax in and enjoy.