Product Description
A traditional mass design with two floors and a covered deck can accommodate a small group of people year-round. The design emphasises primarily the function of the building and its load-bearing structure which must be easy to assemble. The attic is designed for stand-up height; however, its classic proportions have kept its cosiness and romantic nature of attic spaces.
Construction Progress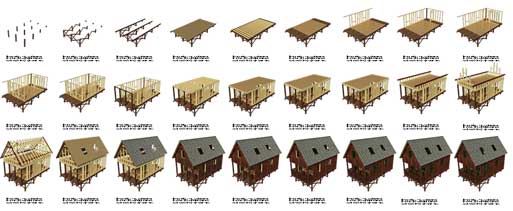 Step by step DIY guide:
Complete set of cabin plans (pdf): layouts, details, sections, elevations, material variants, windows, doors

Complete material list + tool list:
Complete set of material list + tool list. Very detailed description of everything you need to build your small house.